Always accompanied side by side with the development of Vietnam Oil & Gas Industry, Petroleum Equipment Assembly & Metal Structure J.S.C (PVC-MS) is a member of the PetroVietnam Construction Joint Stock Corporation (PVC) under Vietnam National Oil and Gas Group (PVN), established in 1983 has the main capabilities of constructing, fabricating, installing the Platforms, Tanks, Pipeline for Oil & Gas Field.
With more than 33 years of experience development, PVC-MS has become one of the leading EPC Contractors in supplying the technological & high - grade services for Oil & Gas field and National Defense.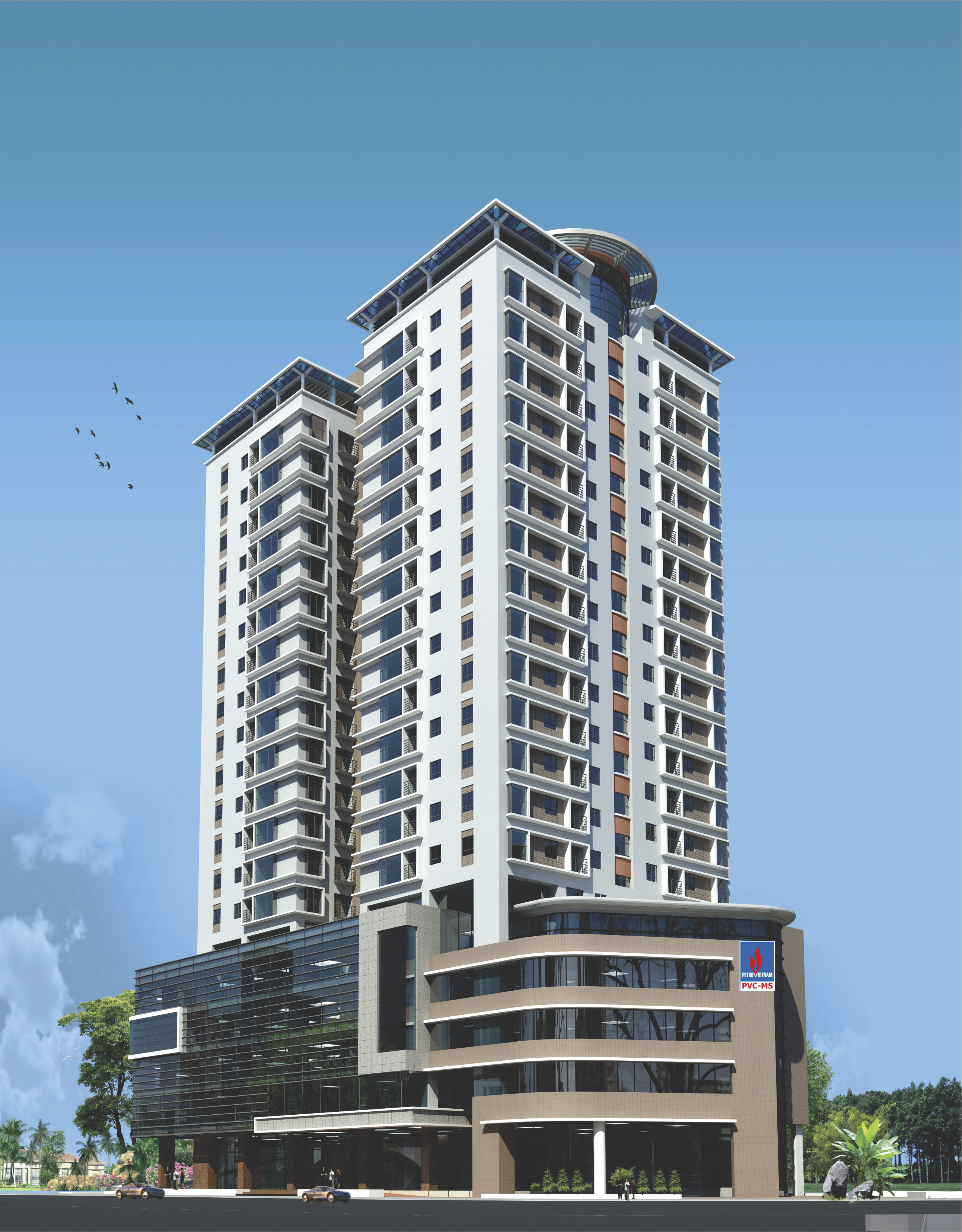 Since 1983 up to now, PVC-MS has achieved great victories of fabrication, installation for 69 Jackets, 22 Topsides from domestic Clients & Joint Operating Companies, in which there have some record projects in Vietnam at that time such as: Dai Hung Jacket in 2011, Moc Tinh Gas Platform in 2012 and successfully accomplished the EPC Projects as:  Wellhead Platform–H4 Topsides of Te Giac Trang Field Development Project, Diamond Drilling Platform Project,  Thai Binh Drilling Platform...
PVC-MS has taken part in performing 19 projects of oil & gas pipeline systems, Oil tanks, Refineries, Power Plants…All the aforementioned projects are highly appreciated the safety, quality, schedule & effectiveness.
More than half Vietnam oil rigs, DK rigs for national defense and other national priority constructions were excellently performed by PVC-MS. This achievement has proved that PVC-MS is the growth trade-mark in technological & high - grade services for internal & external Oil & Gas Field. This is the worthy accomplishment and it is also the mental contribution, perspiration & strong effort from leadership of periods and PVC-MS's staffs for oil & gas growth as well as national development.
PVC-MS has owned the skillful & experienced engineers as well as leading experts specializing in structure, technology, mechinery, dynamics & control of electric power system. PVC-MS is also one of the pioneer companies in fabricating the oil & gas mechanical equipment. PVC-MS has successfully designed & fabricated technological equipment for instance: Chemical Injection Skids, Closed Drain Vessel, Wellhead Control Panel and Instrumentation / Fuel Gas Skid; Pressure Vessel…In 2013, it was the first time PVC-MS  successfully fabricated the E-House of Su Tu Vang North East. This was the first E-House fabricated in Vietnam. The E-house of H5 project and Su Tu Nau project were also fabricated by PVC-MS after the achievement of fabricating E-house of Su Tu Vang North East. PVC-MS has become the reliable enterprise in fabricating the E-Houses for internal Clients as well as Joint Operating Companies.
The attendance of oil & gas mechanical equipment named PVC-MS trademark has opened the new scope for production & business strategy of PVC-MS. This is a great opportunity for internal oil & gas contractors to be able to utilize the domestic technological equipment with high-grade quality, competitive cost and mitigate the trade deficit for our nation.
PVC-MS's version is obtaining & becoming the leading EPC contractor of Vietnam and the growth trademark in ASEAN & international region, taking responsibility to accomplish the important mission so as to create the best products for Oil & Gas Field. PVC-MS especially concerns in strengthening the business management quality & comprehensive control. Company has been applying the safety and quality control system as International Standard for instance: ISO 14001:2004, ISO 9001:2008, OHSAS 18001:2007.
Currently, PVC-MS has owned many valuable assets with the strategic investment such as:  spacious Office Building located in 02 Nguyen Huu Canh Street, Thang Nhat Ward, Vung Tau City  is the Head Office of PVC-MS. Especially, PVC-MS has invested in Fabrication Yard with the total area of 23ha at Sao Mai Ben Dinh Supply Base with loading capacity of 35 tons/ m2. The jetty of 246m length with loading capacity of 50 tons/m2 to ensure that the loading out the metal structure up to 10.000DWT with the synchronous workshops & construction equipment. PVC-MS possesses more than 1.700 manpower including 46% of skilled technical worker, 21% workers with international standard certificates, 26% staffs with bachelor & postgraduate and 7% of the other manpower…Based on the foregoing, we, PVC-MS are very confident of having enough experiences & capacity to perform the oversized and complicated projects with high technological requirements at the same time.
PVC-MS have enough conditions of experienced manpower, modern equipment, orientated business strategy as well as obtaining the dynamic market in the region. We, PVC-MS has always maintained the constant growth, keeps on affirming PVC-MS's trademark in domestic and oversea market.