Today Enterprize Energy and fellow Singapore-based Renewable Energy Global Solutions ("REGS") signed a Memorandum of Understanding (MOU) with Petroleum Equipment Assembly & Metal Structure J.S.C and Vietsovpetro whereby the companies will collaborate to develop the technical specifications for the design, development, construction and operation of a multi-phased wind development, offshore Southern Vietnam. 
         Chairman and Founder Director, Ian Hatton commented "Vietnam has a very clear determination to meet its growing energy demand from low-carbon and renewable resources. Following our initial feasibility analysis with partner 'REGS', and discussions with [PVC-MS/VSP], we concluded the time is now right to prepare detailed development plans for our high-graded areas, and with support from Government to bring them forward for environmental and construction consenting".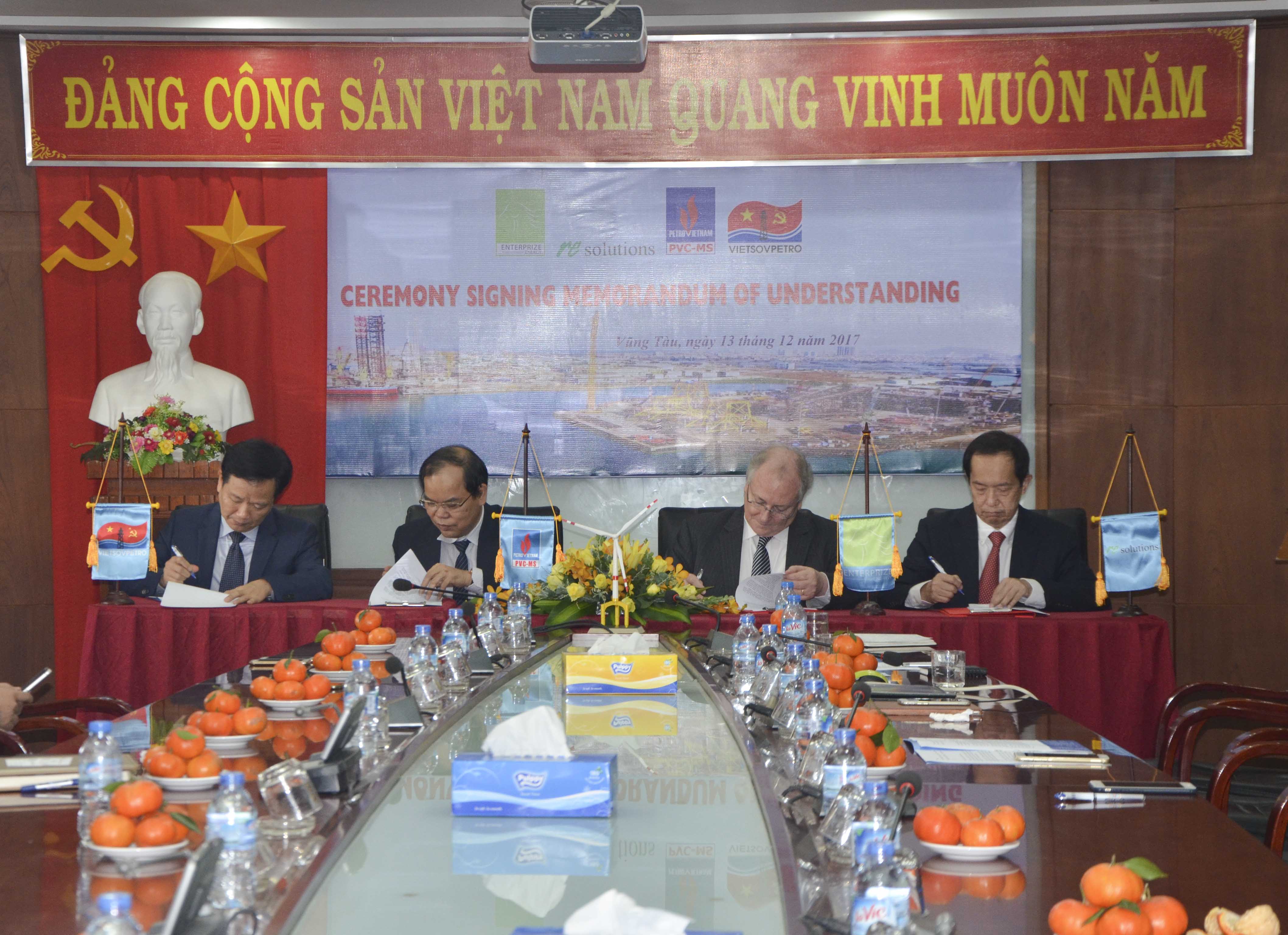 He added "[PVC-MS/VSP] have World class engineering and fabrication capability as proven by the many structures serving Vietnam's offshore oil and gas industry. This MOU precedes a full Joint Development Agreement with [PVC-MS/VSP] to design, supply and install the offshore windfarm foundations and sub-stations for the Project. It is my belief that these developments will have the highest local content level of any offshore wind farm which means not only energy for Vietnam, but also a major contribution to Vietnam's economy, sustain existing employment in fabrication yards, and creating new, long-term employment opportunities in operations and maintenance".
       Enterprize Energy is Joint Venturing with Renewable Energy Global Solutions, another Singaporean Company whose project management team has extensive previous experience with the engineering design and deliveries of many of the oil and gas production facilities in Vietnam's offshore jurisdiction and in different continents world-wide.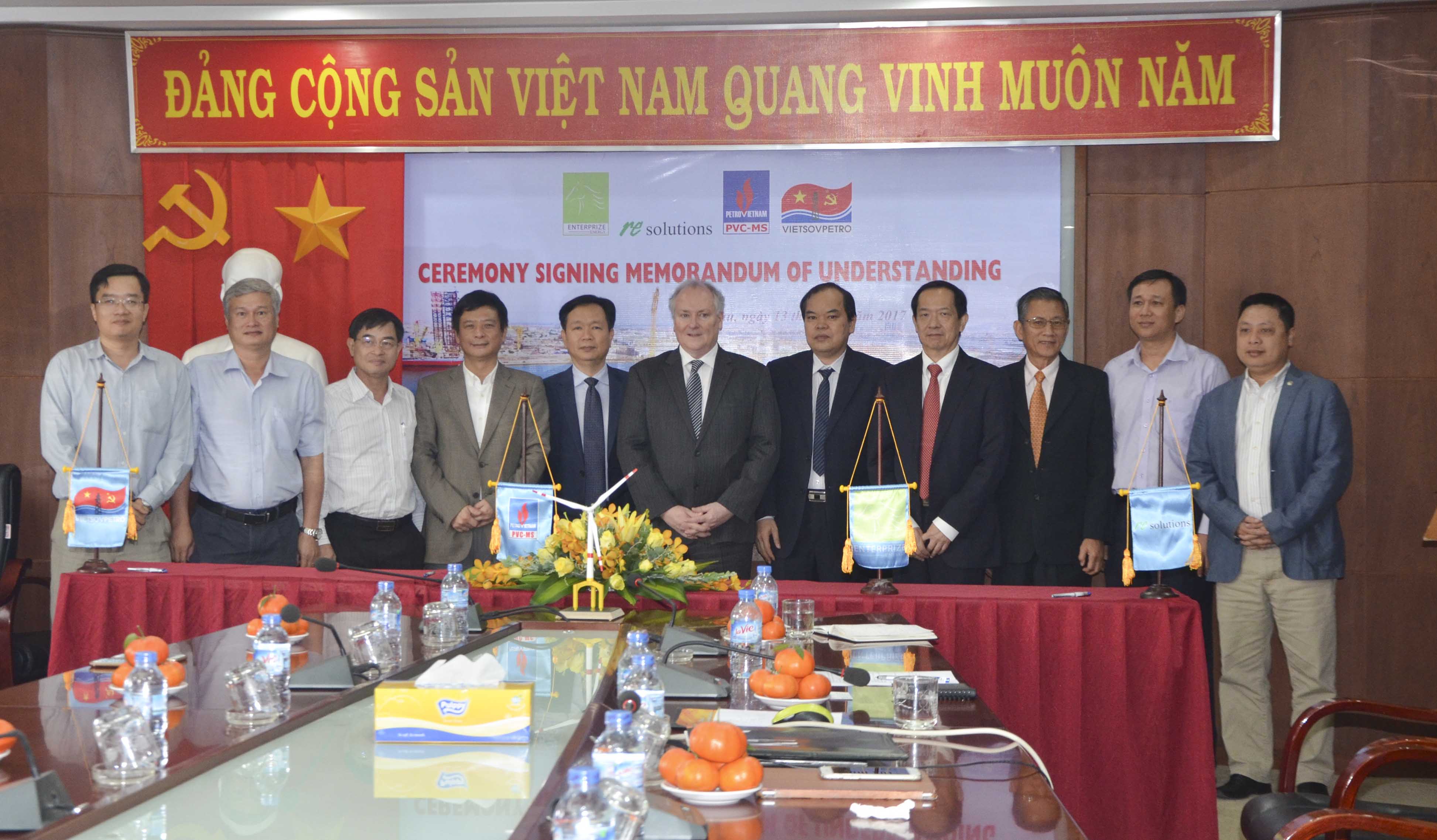 Leonard Yeo, Managing Director of [REGS] commented "We will be working closely with [PVC-MS/VSP] contributing our experience in offshore structure design and logistics optimization and localization in order to lower the cost of energy from offshore wind to meet Vietnam's stringent energy cost requirements". He added "Our team, who have been involved in the pioneering high-performance 5MW Offshore Wind Farm (OFW) developments in the German North Sea, together with the Enterprize Energy team, who successfully conceived and developed the UK's Ormonde Offshore Wind Farm, a global first commercial combination of 5MW turbine and 'jacket'-type foundations. We will bring Europe's latest technology developments and best practices to catalyze Vietnam's determination to tap energy from domestic low carbon and renewable resources.  "
Mr. Phạm Tat Thanh – Managing Director of PVC-MS:
Having delivered several offshore energy facilities to the requirements of international O & G operators in Vietnam, this co-operation is testimonial of PVC-MS' long term commitment to the renewable energy sector. With a strong track record in jacket productions, PVMS intends to focus on meeting the OWF industry special demands for series production and as a reliable partner in the OWM construction supply chain by participating at this early development stage.      
Mr. Vu Mai Khanh – Deputy General Director of VSP:
As a unique offshore O&G operator with in-house R&D, fabricating facilities, and marine assets, VSP is also Vietnam's 1st and longest offshore oilfield developer-operator. As co-developer, we look forward to making electricity generation from offshore wind affordable to Vietnam, just as we have done so 3 decades ago as pioneer in exploiting South Vietnam's offshore oil. 
PVC-MS