On March 13, Petroleum Equipment Assembly & Metal Structure Joint Stock Company (PVC-MS) held a 6G Position (Certificate) training course for almost 30 trainees.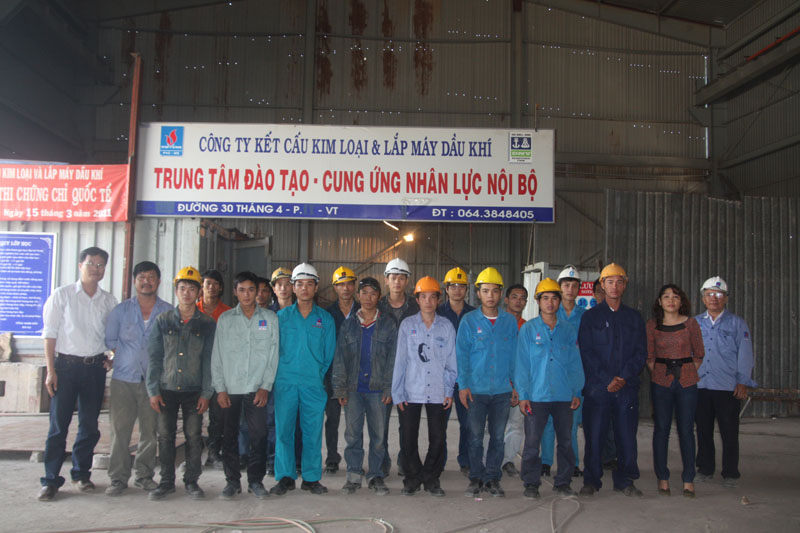 The course took place within two months with the teaching of theory and practice by professionals experienced in welding field.

This is the sixth course and 6G Welding Certification of PVC-MS with the aims to improve skilled manpower for big projects which PVC - MS will execute in the coming time.

Trainees who have good learning outcomes will be certified the international welding certificate 6G and become PVC-MS's employee.

Presently, PVC-MS has over 350 welder certified 6G welding certificates.

Training and recruiting skilled welders of PVC-MS not only guarantee stable employment for some new seasonal workers but also help PVC-MS employees' children have opportunity to find jobs.