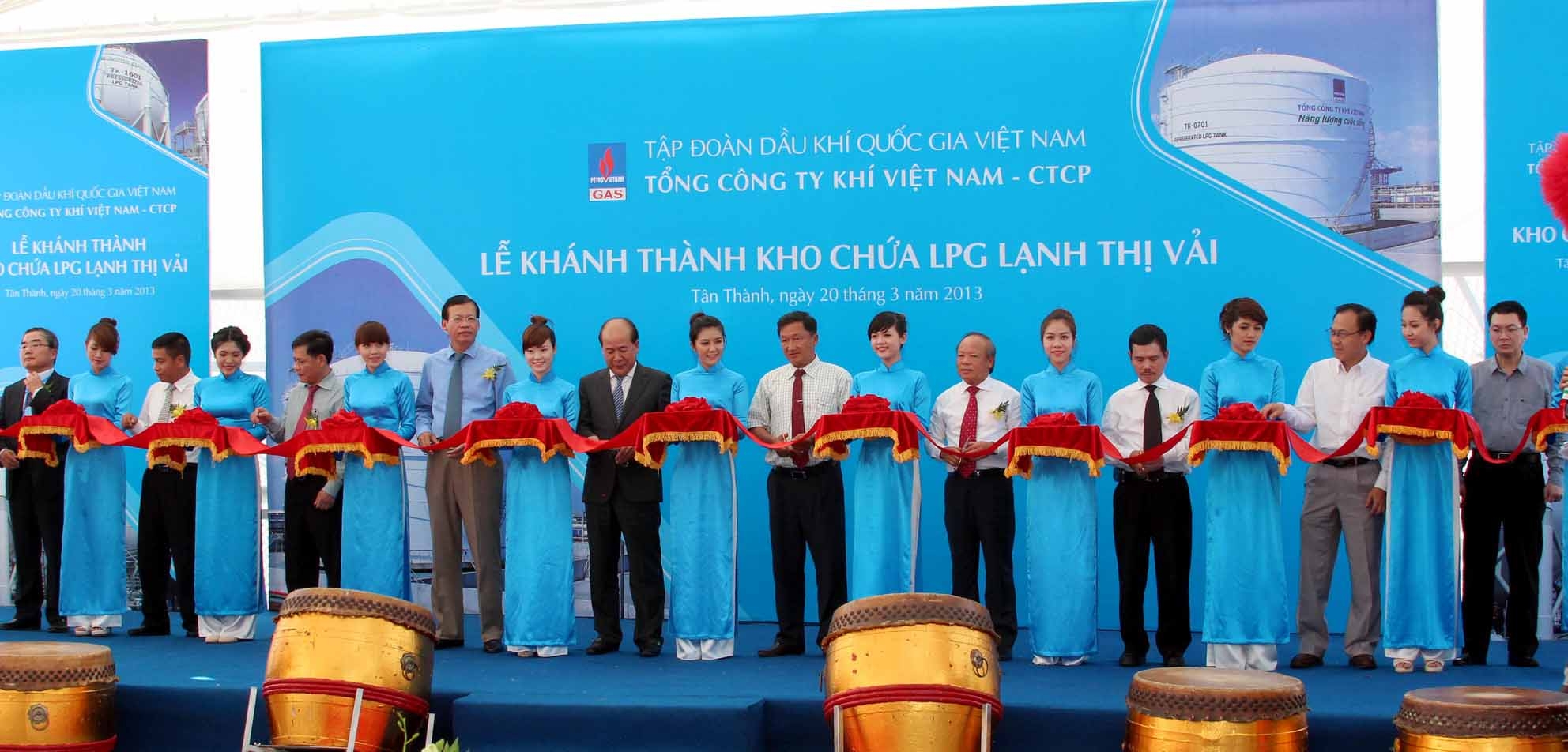 Thi Vai LPG refrigerated storage project is built on a 16ha land of the Thi Vai gas project (Cai Mep Industrial Zone, Tan Thanh district), invested by PV GAS with a capacity of 60,000 tons of cold LPG, in a 30-year operating time, to serve the needs of storing LPG in bulk for PV GAS and other LPG importers.
The project is approved by PVN with a total investment of VND2517 billion, including 30% equity and 70% debt credit, land area of about 5.3 ha.
The LPG refrigerated storage, with a capacity of 60,000 tons, is one of the largest storages in the region. With this repository, PV GAS can confidently expand market, be active in business and holding market share to regulate the large capacity of LPG, increasing storage capacity, contributing to the energy security country, raising its position in the LPG market in Vietnam.
PVC-MS (PXS Code- Hose) is the fabrication contractor of two central cold store, with a capacity of 60,000 m3. This is Vietnam's largest LPG cold storage, that the tanks made by two layers with latest technology.
PVC-MS