COUNCIL President Vietnam oil and gas Corporation (Petrovietnam) Nguyen Xuan Son along with Chairman and ceo of Murphy Oil Corporation of the United States, Roger w. Jenkins has signed cooperation agreements (MOU) between the two corporations to promote collaborative opportunities between Murphy and the Vietnam oil and gas Corporation in oil and gas projects in Vietnam, The United States, and in a third country.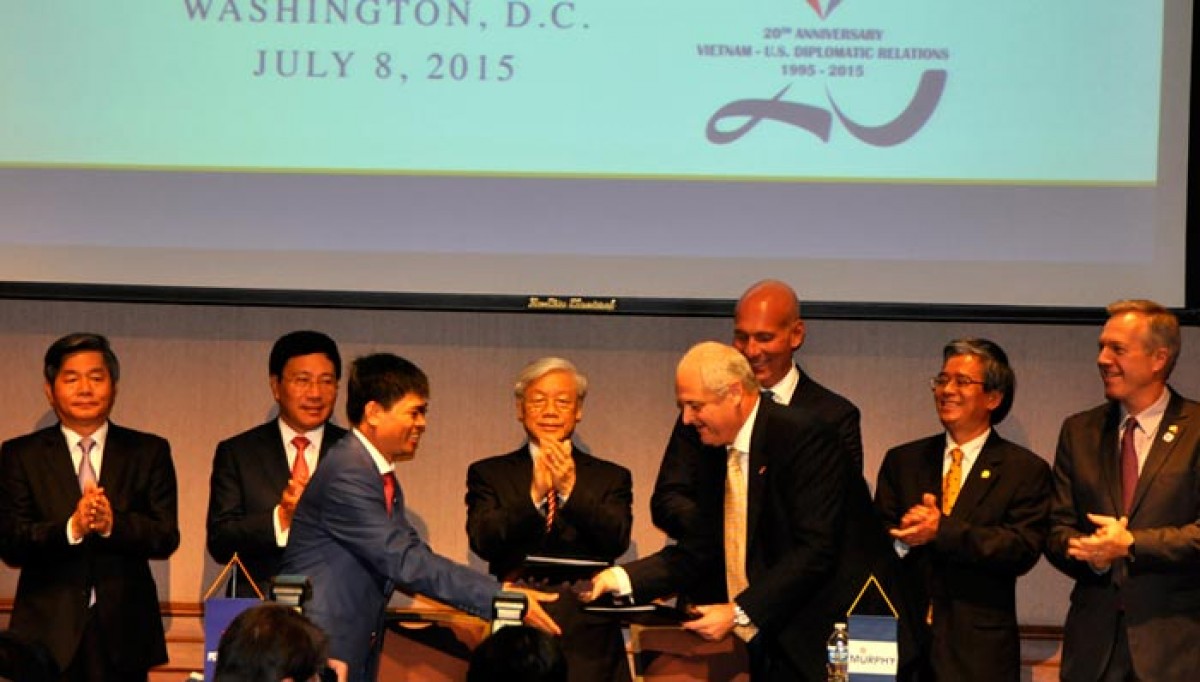 Nguyen Phu trong General Secretary witnessed the signing ceremony of cooperation agreements between Petrovietnam and Murphy Oil Usa


Reportedly, Murphy Oil Corporation began operating from the middle of the twentieth century, spent more than six decades of development, to present Murphy Oil has become a oil and gas group has power and range spread over four main regions of the world is the Gulf of Mexico, the Mediterran, Southeast Asia and Australia, with oil and gas reserves verified is about 495.6 million barrels of oil and 1.15 billion sets of blocks gas. The average extraction yield reached over 135 thousand barrels of oil per day and 423 million sets of blocks gas/day.

Murphy has the financial potential, in-depth experience and high technology in the search operation, exploration and exploitation of oil and gas, especially with the objects in the new area, the deep water offshore.
Murphy Oil considered Vietnam's market potential area with scale, long-term development strategies and reviews Vietnam oil and gas cororation's dynamic partners, effective, good faith cooperation. Murphy Oil is particularly interested in joining development gas project block B, Malaysia pool  in Vietnam border, a batch number of block in Cuu Long . Besides the cooperation opportunities in Vietnam, Murphy Oil very welcome Petrovietnam to join the project in the Gulf of Mexico.
The same day, the COUNCIL Chairman Nguyen Xuan Son and Corporation Deputy General Director Nguyen Quoc THap along  the leader exploration Committee, the International Relations Committee, Board of investment and development of Vietnam oil and gas group and the leader of the unit members PVEP, PV gas, PVD, DQS had met with Vice Chairman of the Asia-Pacific Oil CorporationExxonMobil gas, Mr. Raymond e. Jones and other senior officials of this group at the Washington Hilton Hotel.
According to PVN