On August 18, 2016, Petroleum Equipment Assembly & Metal Structure Joint Stock Company (stock code: PXS) successfully loaded out Su Tu Trang jacket at PVC-MS port.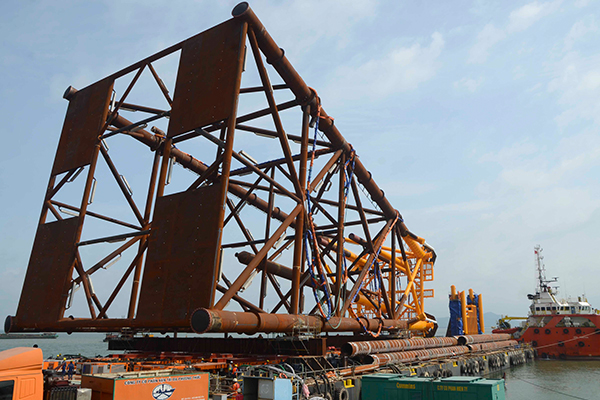 Su Tu Trang jacket is a part of Su Tu Trang full field development project phase 1 of Cuu Long JOC. PVC-MS is the epC contractor, which executes design, consumables procurement and construction.
Su Tu Trang jacket has a total weight of more than 2,000 tons comprising of piles and other auxiliary structures. After 12 months of construction, PVC-MS has completed the jacket with progress, quality and safety assurance. The company subsequently begun to reinforce and tie up the jacket to hand over to the general contractor on August 23.
Currently, the topside of Su Tu Trang living quarter constructed by PVC-MS has been accomplished. Running test is urgently proceeded to load out on September 5 for offshore installation.