On August 22, Tho Trang 3 jacket, which is a construction of Tho Trang project invested by Vietnam - Russia Joint Venture (Vietsovpetro) and fabricated by Petroleum Equipment Assembly & Metal Structure Joint Stock Company (PVC-MS, stock symbol: PXS), was successfully loaded out at Vietsovpetro port.
Tho Trang 3 jacket has a total weight of 1,000 tons, including 950 tons of piles constructed by PVC-MS in extremely urgent progress. In rainy weather and narrow construction space, the company overcame all difficulties, coordinated the project with all effort to optimize manufacturing efficiency. After 80 days, PVC-MS thoroughly completed Tho Trang 3 jacket, ensuring safety, quality and schedule. Tho Trang 3 jacket was loaded out and handed over to the investor for offshore installation.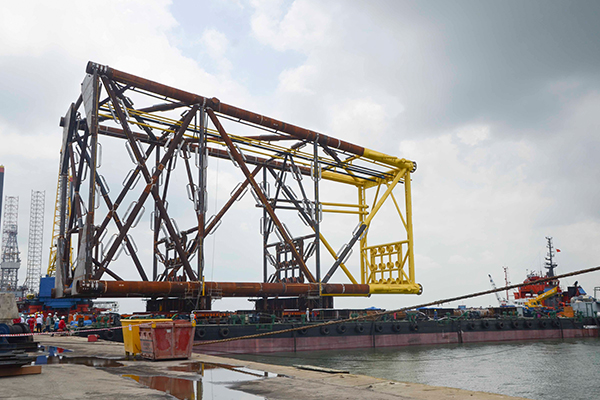 In parallel, PVC-MS is focusing on Su Tu Trang topside construction. It is expected to complete onshore fabrication in December 2017 and hand over to the investor Vietsovpetro.