On September 4, 2016, Su Tu Trang topside, a component of Su Tu Trang living quarter included in Su Tu Trang full field development project, was successfully loaded out by Petroleum Equipment Assembly & Metal Structure Joint Stock Company (PVC-MS) at PVC-MS port. In this project, PVC-MS is the epC contractor that executes design, consumables procurement and onshore construction.

Su Tu Trang topside has 4 decks: Sub-Cellar Deck, Cellar Deck, Intermediate Deck, Main Deck with a total weight of almost 2,000 tons, and a 500 tons living quarter module. After 14 months of construction and manufacturing, PVC-MS has completed the project, ensuring progress, quality and efficiency as required by the investor.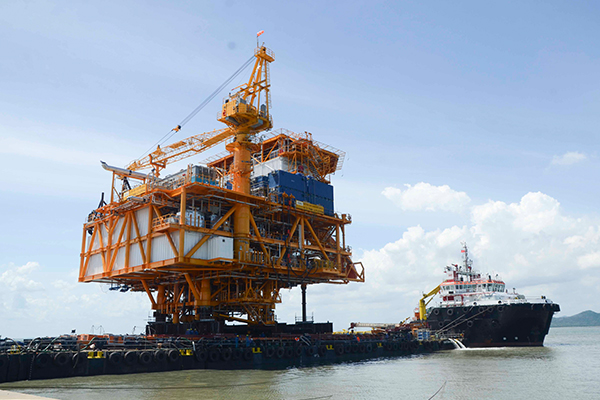 Currently, the topside has been brought down to barge carrier safely and urgently tied up to hand over to the general contractor for offshore installation, expectedly on September 12. Earlier, Su Tu Trang jacket was handed over to the investor on August 18.
The success in constructing SuTu Trang living quarter has a significant meanning, helping the investor increase its condensate production and maintain its gas production, setting up an important basement for Cuu Long JOC to develop the project in phase 2.