Currently, Tho Trang 3 Topside, a project that was invested by Vietnam-Russia Joint Venture and constructed by Petroleum Equipment Assembly and Metal Structure JSC (PVC-MS, stock symbol: PXS), was successfully loaded out. Earlier, the company had completed and handed over Tho Trang 3 jacket to VSP for offshore installation in August, 2016.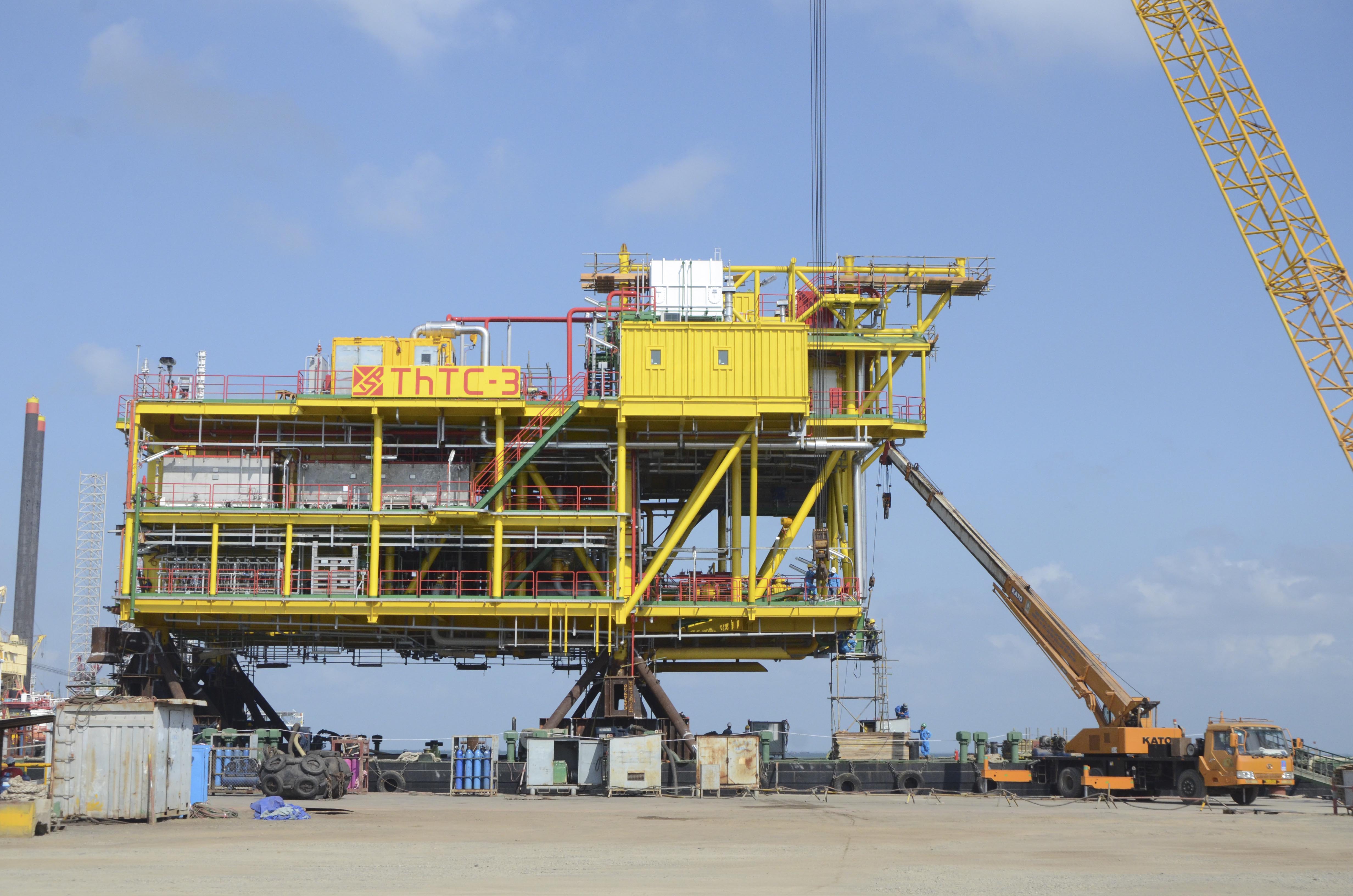 Tho Trang 3 topside includes 03 main decks (Main deck, Platform and Upper Deck), some equipments, skids, and 14,000 ID Pipes with a total weight of 980 tons. After 8 months of construction, PVC-MS has finished the project on schedule with high quality, ensuring 234,000 safety working hours.
Tho Trang 3 Topside was loaded out safely, being tied up to prepare for offshore installation.